Every entrepreneur understands the importance of persistence. When you start a company the first thing that happens is you get to listen to a whole slew of people tell you how unlikely your idea is to succeed and that they can think of all of these problems with it. If you're lucky you only have to listen to this in concentrated form for six months though it's often longer, and of course it never really stops.
Early employees get similar experiences, operating under significant uncertainty about whether their work is going to have an impact or even if, in retrospect years later, it could never have succeeded in the first place. It's a difficult psychological place to be. But we got into startups to do something, and so we keep doing things. Of course we don't give up, that's not what we do; building things is what we do.
But the "don't give up" advice isn't for when it's obvious. "Don't give up" is advice for when that no longer seems like a good idea.
I really like the story of Jessica Mah and Andy Su with InDinero, who raised over $1 million and promptly over-hired and burned through most of their cash. Instead of accepting failure, they retreated back to being a much smaller company, fought through Ramen profitability, and are now doing millions of dollars in revenue and have over 200 people. They did this with the same cap table because they believed it was the right thing to do for their investors, who they reasoned had really invested in the team rather than the non-existent company.
The typical response to that situation would have been to give up and move onto something else. But what makes you think you're going to be successful next time? Did you learn how to succeed by failing?
Regeneron is now a $40B drug company, but they were a struggling startup for almost 22 years, including a very public clinical trial failure in 2003 that caused them to lose half their valuation.
In 2010 they finally got their breakthrough, and CEO Leonard Schleifer is now one of the very few pharmaceutical billionaires. How long did you persist the last time something took too long?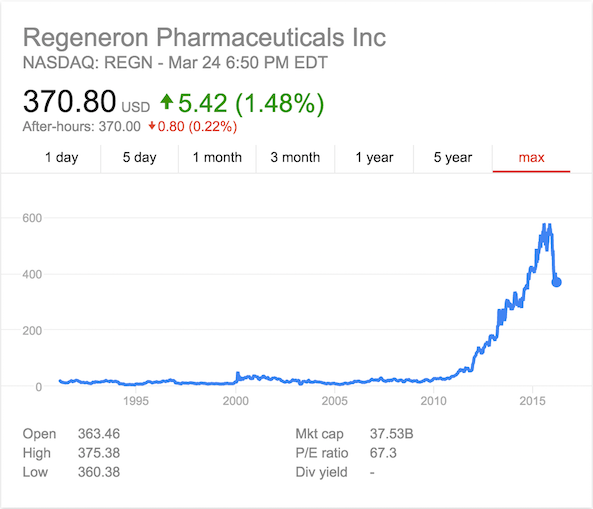 Most of the time it's easy to for entrepreneurs and small teams to be optimistic. "Don't give up" is usually a useless platitude. But when you read that and think, "no we're totally screwed, there's no coming back from this," then Don't Give Up is for you.
How much are you willing to fight to succeed?